Welcome

Contact
Online Contact Form available

LAURA S. LORENZ, MEd, MA, PhD
---
Project Portals
(Logins Required)
---


Welcome Visitor from:



---


Speaking, Lectures, Seminars, & Workshops
Laura is available for speaking engagements, lectures, seminars, and workshops globally.

For more information

Contact her at: laura@lslorenz.com
or visit the Contact page here,
and the Lectures and Workshops page here.




Have questions for Laura?

Laura loves to engage and hear from from folks on a number of topics here on her website.

Perhaps you have attended one of Laura's workshops, classes, seminars, lectures, or trainings and would like to leave a comment, testimonial, or review?

Maybe you have read her book, seen a project, would like to comment on a presentation.

If so Email us at: laura@lslorenz.com, or use
our Online Contact form (here).

---
Other Areas:


View Laura's LinkedIn Profile

Follow Laura's Publications via


View Laura on Researcher Gate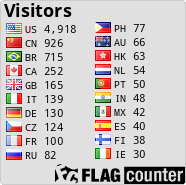 -Recent News-

As of 03-25-2015
Presentations, Papers, Journal Articles, Books, Op-Ed Pieces, Talks, Lectures, etc

Recent Projects: *

Supportive Living PhotoVoice Project: "Talking with Pictures: Community Integration of Older Adults with Brain Injury" - Synopsis
Talking with Pictures" is a participatory research project that looks with fresh eyes at community integration of older adults with brain injury and other neurological conditions in Lexington, MA. Our method is Photovoice, which uses photographs and captions to understand lives, experience, and community. Read more about this fascinating project here.

This project is supported by a grant from the Dana Home Foundation


*Note: On Thursday, March 26th 2015 the "Talking with Pictures" team is presenting a workshop at the 34th Annual Brain Injury Conference of the Brain Injury Association of Massachusetts, for more information about the workshop and conference brochures click here.
---
Videos:


Lorenz, L. S. and Chilingerian, Jon A. (2011). Using Visual and Narrative Methods to Achieve Fair Process in Clinical Care. JoVE - Journal of Visualized Experiments (February 16th 2011) over 16,053 viewings.
Video (14:32 Min). Read more by clicking here.

---
Peer-review Papers:


Journal - Lorenz, Laura S. Co-author with Kolb, B. (2009). Involving the public through participatory visual research methods. Health Expectations, 12(3), pp. 262-274. Read more on this paper by clicking here.


Journal - Lorenz, Laura S. (2010). Discovering a new identity after brain injury, Sociology of Health and Illness, 32(6), pp 862-879, available as of June 21st 2010 online, and in print in September Read more on this paper by clicking here.


Lorenz, Laura S. (2011, Online February 18th). A Way Into Empathy: A 'Case' of Photo-elicitation in Illness Research. Health: An Interdisciplinary Journal for the Social Study of Health, Illness and Medicine, 15, 3, May 2011, pp 259-276, Special Number on 'Another way of knowing: art, disease, and illness experience.' Guest Editors, Alan Radley and Susan Bell. Read more on this paper by clicking here.
---
Books:


Brain Injury Survivors: Narratives of Rehabilitation and Healing
by Laura S. Lorenz from Lynne Rienner Publishers
Hardcover 200 Pages
ISBN: 978-1588267283

Learn more about the book and order from: Lynne Rienner Publishers, Barnes & Noble, and more.


"Incredibly important…. a must-read for people who care about brain injury. Lorenz provides a genuinely fresh way of allowing survivors to provide their own perspectives on life-change experience. This innovative and touching book will change the way we think about—and respond to—the experience of brain injury survivors." –Prof. Mark Sherry, University of Toledo

"A well-conceived and beautifully written treatise. The book is clear and concise while still offering inspirational material that is obviously close to the author's heart."—Cheryl E. Daugherty, Issues in Mental Health Nursing

"Offers a sensitive, innovative, and client-centered approach to working with individuals suffering from TBI..."—C. Alexander Simpkins, Milton H. Erickson Foundation Newsletter


For more information about this book please click here...